The success of Chatroulette is undeniable. From having only 20 users during its launch in 2009, Chatroulette now has 1.5 million users around the world. Thanks to founder Andrey Ternovskiy, who built the site using an old computer in his room, it's become possible to meet new friends from the other side of the world.
How it works is simple. Chatroulette matches you with a random stranger, and if you have good headphones, you can easily talk with them through the audio or video function. Otherwise, you may chat using text only. You can easily skip or end a chat and move on to the next random connection.
Chatroulette became the prototype for many chat websites and apps to come. Now, there are many Chatroulette alternatives that reduce the gap between strangers and make it easier to make new friends.
If it feels like it's getting harder to find new friends on Chatroulette, chances are they have found a new chat alternative to meet strangers. Check out these new best apps and sites to make new friends this 2021!
1. Shagle
Its three million monthly users are a testament to the success of Shagle. With just a click of a button, you can start a video chat with strangers so long as your webcam and microphone are active. You may also refine your search with the gender and location filters.
2. Bazoocam
Bazoocam is one of the earliest Chatroulette alternatives, kicking off in 2010. Using a geolocation algorithm typical of video chat sites, Bazoocam pairs strangers based on their location. If you don't know how to start the conversation, you can invite them to play games in the system like Tetris, 4 in a Row, and Tic Tac Toe.
3. CooMeet 
Screenshot from Google Play
CooMeet responds to the disproportion of male and female users on online chat sites by creating a system with verified profiles of women that makes it easier for men to find a match. A total package of social networking, online video dating, and messaging, CooMeet is said to match men with over 60 women in an hour.
4. Camfrog
Camfrog is older but took off later than Chatroulette. This video chat and instant messaging service allows people to meet strangers from other time zones through chat rooms. It also has a parental control feature that can filter out adult-themed chat rooms, making it safe for younger users.
5. Fruzo
Fruzo is a video dating site that works a lot like a social networking platform. You can add people to your friends' list, follow people's profiles, and search for new connections based on location, age, gender, and interests.
6. CamSurf
Launched in 2015, CamSurf is popular for its straightforward design that allows you to find people based on gender, location, and language. These filter options ensure that you and your new friend can easily understand each other.
7. Holla
While its name takes inspiration from the Spanish "hello," Holla has its roots in China. This Chatroulette alternative is similar to Tinder, which allows you to keep swiping until you find your perfect match. Choose the best profile photo to help others connect with you more easily.
Also read: Tinder vs Bumble: Which Is Better for Men?
8. Channels
Screenshot from Google PlayWith features of a standard communication app, the functions of Channels allow you to chat, send images, and record sound. This Chatroulette alternative allows you to save money on text messages and voice calls. It even allows you to send money by taking advantage of blockchain technology. 
9. Liveeds / WorldChat
Eliminating the hassle of registration, Liveeds keeps you anonymous. With multi-language support, you can chat with anyone from any timezone on the site. You don't like the person on your screen? Just click or tap next. You can access Liveeds through a web browser or, if you're on Android, download its special chat app called WorldChat.
Download WorldChat by Liveeds on Android
10. ChatBlink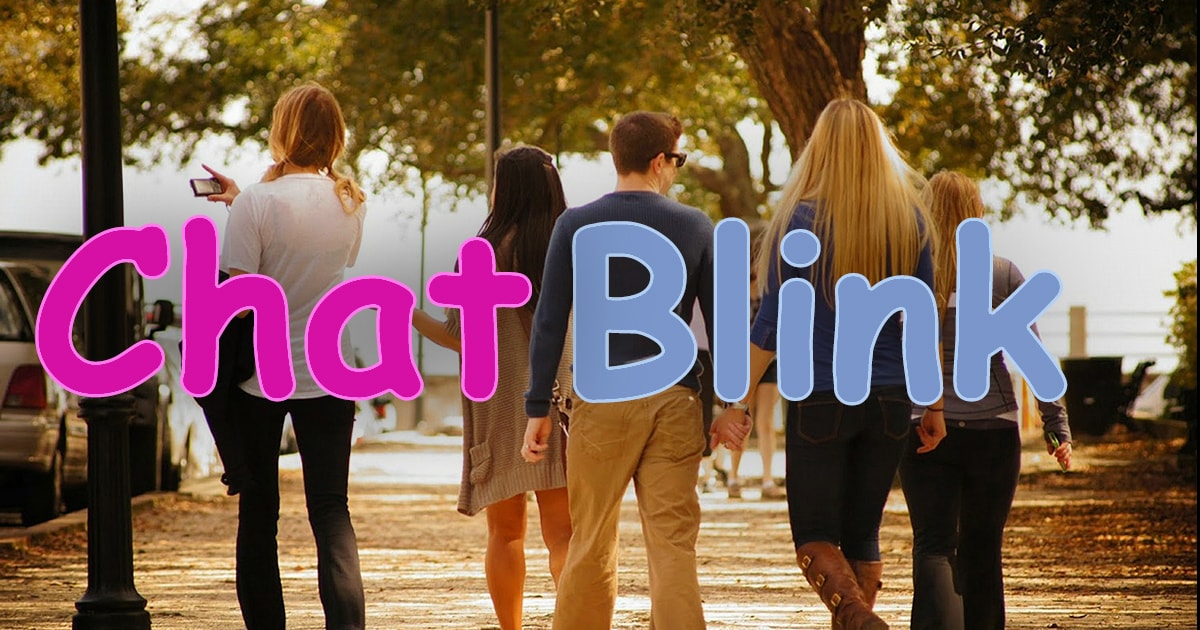 ChatBlink has a unique way of showing profile photos in a grid layout, so you can instantly see who's online. Aside from the usual one-on-one matching, you can also join chat room sessions to meet more people. Registration is optional, so you can start chatting anonymously and hassle-free.
11. TinyChat
Tinychat was launched in the same year as Chatroulette. A distinct feature of Tinychat is its video chat rooms that can hold up to 12 videos and audio feeds. You can create your own chat room dedicated to discussing specific interests with other people.
12. ChatHub
A free video chat site like Chatroulette, ChatHub utilizes machine learning technology that matches you with people with your preferred facial features and whose faces are live on camera. Aside from the usual gender, language, and interest filters, ChatHub also has a feature that ensures you won't be matched with the same person twice.
13. Meetzur
Featuring a simple user interface, Meetzur shows photos of active users in a tiled gallery on the site's home page. You can also do a quick search based on gender, age range, country, and last login. One of the new players, Meetzur comes with features of social media apps like Facebook, such as creating an account and viewing others' profiles.
14. Chatous
Inspired by Twitter, Chatous uses the power of hashtags to match you with strangers who have the same interests. That way, your matches will not be entirely random, and you can establish meaningful connections.
15. MeowChat
With features similar to Tinder, WhatsApp, and WeChat, MeowChat lets you not only chat with strangers but also meet them in the flesh by matching with people based on proximity. If that's not your thing, you can still form long-distance relationships with people from other time zones.
16. Chatrandom
Chatrandom was born out of a fusion of a dating app and a social media service. Emulating Tinder, the app lets you swipe left to skip a profile or swipe right to connect with them. Its Instagram-like feature, meanwhile, offers fun filter options to make your profile photo more attractive.
17. Omegle 
Launched in the same year as Chatroulette, Omegle shares almost the same level of success. From being browser-based with only a one-on-one chat feature, Omegle has now expanded with an app and a video conferencing feature.
18. Chatspin
Launched in 2015 and one of the fastest-growing random chat apps, Chatspin offers an upgrade from the usual features of Chatroulette. Aside from chat rooms, HD video streaming, and gender and location filters, you can also use the A/I Face Mask feature to remain anonymous in video chats.
19. RandoChat
RandoChat works like a regular messaging app in that you can edit and delete messages even after hitting send. What's great about RandoChat is it's said to keep chatting securely by not storing IP addresses and data on its servers. It also doesn't require registration, so you can keep your personal information safe.
Takeaway
Regardless of what's your reason to use a chat app, every one of them has the same goal of connecting strangers. While these chat apps have their own distinct features, they are all worthy Chatroulette alternatives so you can have more opportunities to make new friends!