All of us want to have freedom and control over many things. When talking about our smartphones, we want to install everything that could satisfy us and uninstall everything that we believe we don't need. For this purpose, Lineage OS can be the one that could help us. It features many options that will give you the freedom to choose what to install on your device. And since everyone has their own uniqueness, Lineage OS aims to work with its users' preferences and personalization.
In this article, we will discuss what Lineage OS is, its features, and the ways on how to download and install it.
What Is Lineage OS?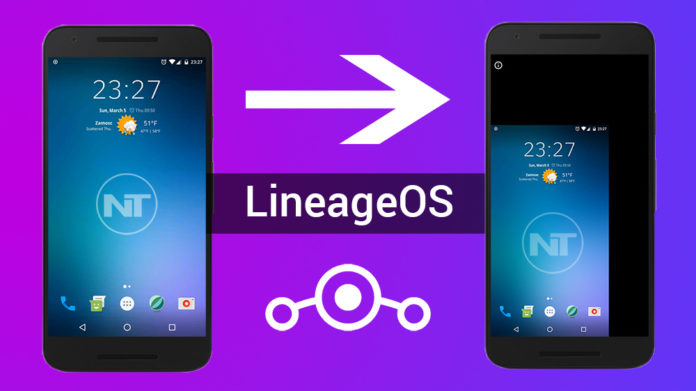 Lineage OS or LineageOS is a free and open-source operating system. It sees use on smartphones, tablets, and other devices. It is based on the Android mobile platform with extra features that makes your device more powerful and more customizable.
This popular custom ROM provides its users with a pure and updated version of Android with lots of improvements and a few apps. However, the modifications that the operating system adds are on the Settings screen that serves as new options. More importantly, Lineage OS helps to revitalize old Android devices that are not updated by the manufacturers.
Lineage OS 17.1 Compatible Devices
Xiaomi Devices
Xiaomi Redmi Note 7 Pro, Redmi Note 7,Mi A2 Lite, Mi A2, Xiaomi Mi Max, Redmi Note 3, Mi Mix, Xiaomi Mi Note 2, Redmi 4X, Xiaomi Redmi 5A, Redmi 3, Xiaomi Redmi 3S, Redmi 4A, Mi A1, Redmi Note 4, Mi 5, Xiaomi Mi 5S, Mi 5S Plus, Xiaomi Mi 6, Redmi 4 Prime, Xiaomi Poco F1, Mi Mix 2, Redmi 5 Plus, Xiaomi Redmi Note 5, Redmi Note 5 Pro, Xiaomi Redmi S2, Redmi Note 6 Pro, Xiaomi Redmi 5, Redmi 6 Pro, Xiaomi Redmi 6, Mi Mix 2S, Xiaomi Mi Pad 4  &Plus, Mi Note 3, Xiaomi Mi 4C, Mi Max Prime, Xiaomi Mi 6X, Mi Max 2, Xiaomi Mi 8 Lite, Mi Mix 3, Xiaomi Mi Mix 3 5G, Redmi K20, Xiaomi Redmi K20 Pro, Redmi 7, Mi 9, Xiaomi Mi 9 Lite, Mi CC9, Xiaomi Mi 9T Pro, Mi 9T, Redmi Note 8T, Xiaomi Redmi Note 5A, Mi 9 SE, Xiaomi Redmi Note 3 Pro, Mi Max 3, Xiaomi Mi 8, Redmi 7A, Redmi 2, Xiaomi Redmi Note 8, Xiaomi Mi A3, Redmi 8, Poco X2, Redmi 8A, Xiaomi Redmi Note 8 Pro, Redmi K30 4G, and Xiaomi Redmi K30 5G
Samsung Devices
S5 Active, Galaxy S5 Plus, Samsung Galaxy J, Galaxy S4, Samsung Galaxy S7,  S7 Edge, Mega 6.3, S4 Mini, Samsung Galaxy Note 3, Samsung Galaxy S5, Galaxy Tab S2 8.0, Samsung Galaxy Tab S2 9.7, Samsung Galaxy S Advance, Galaxy Ace 2, Galaxy S2, Samsung Galaxy Alpha, Samsung Galaxy S4 Mini VE, Samsung Galaxy J5, Samsung Galaxy Tab E 9.6, Galaxy Grand Prime, Samsung Galaxy Grand Prime VE, Galaxy Tab A 10.1 2016, Galaxy Tab A 9.7, Samsung Galaxy On7/Pro, Samsung Galaxy Note 9, Galaxy J7 Prime, Samsung Galaxy S9 Plus, Galaxy S9, Samsung Galaxy A3 2017, Galaxy A5 2017, Samsung Galaxy A7 2017, Samsung Galaxy A70, Galaxy S6, Galaxy Tab S3, Samsung Galaxy Note 4, S6 Edge, Samsung Galaxy S6 Edge Plus, Samsung Galaxy Note 8, Galaxy C5, Samsung Galaxy Tab A 8.0, Samsung Galaxy S3, Galaxy Tab S 8.4, Samsung Galaxy S5 Mini, Samsung Galaxy Tab S5e, Galaxy S10, Samsung Galaxy S10E, Galaxy S10 Plus, Samsung Galaxy Tab 3 7.0, Galaxy Tab A 10.1 2019, Galaxy A5, Samsung Galaxy S8 Plus, Galaxy S8, Samsung Galaxy Note Pro 12.2, Galaxy J5 2016, Galaxy J3 2016, Samsung Galaxy Tab 4 10.1, Samsung Galaxy A40, Galaxy A3 2016, Samsung Galaxy A5 2016, Samsung Galaxy J7 2017, Galaxy A30, Samsung Galaxy J4 Plus, and Samsung Galaxy J6 Plus
Verizon US Carrier Devices
Verizon Galaxy Grand Prime and Verizon HTC One M9
General Mobile Devices
General Mobile GM 5, Mobile GM 8, and Mobile GM 9 Pro
Smartisan Devices
Smartisan Nut Pro 2S, Nut R1, and Nut Pro 3
Lenovo Devices
Lenovo P2, Vibe K5, Vibe K5 Plus, Zuk Z1, ZUK Z2 (Plus), Yoga Tab 3 Plus, Lenovo Tab 4 10 Plus, Lenovo Tab 4 8 Plus, K6 Power, Lenovo Z6 Youth, Lenovo K6 Note, P70, K3 Note, Lenovo Vibe Z2 Pro, Lenovo A6000 Plus, A6000, Lenovo K6, K10 Plus, Lenovo K10 Note, Lenovo A6 Note, Z6 Pro, Lenovo Z6, Lenovo K6 Enjoy, K9 Note, Lenovo Tab V7, A5s, Lenovo Z5 Pro GT, Lenovo S5 Pro GT, Z5s, Lenovo S5 Pro, Lenovo K5 Pro, K5s, Lenovo K9, Lenovo Z5 Pro, K5 Note 2018, Lenovo A5, and Z5
HTC Devices
HTC U Ultra, One M8, One M9, 10, U11, One M7, U11 Life, and One Max
ASUS Devices
ASUS ZenFone 3, ASUS Zenfone 2 Laser, ASUS Zenfone Max Pro M1, ASUS MeMO Pad FHD 10, ASUS Zenfone Max Pro M2, ASUS Zenfone 5Z, ASUS Zenfone 6, ASUS ZenFone 6 2019, ASUS ZenFone Max M1, and ASUS Rog Phone 2
LG Devices
LG G2, G3, V20, V30, G4, G7 ThinQ, V40 ThinQ, and LG G5
Google Devices
Google Pixel C, Nexus 5, Pixel 2, Pixel 2 XL, Google Pixel XL, Google Pixel, Pixel 3, Google Pixel 3 XL, Google Nexus 9, Nexus 6P, Google Nexus 6, Nexus 5X, Google Nexus 10, Nexus 7, Pixel 3a, and Nexus 7 2013
Motorola Devices
Motorola Moto G5S Plus, E4, Z2 Force, X4, G 2014, Motorola Moto G 4G, G 2013, Motorola Moto Z, E 2015, X Play, Z Play, Motorola Moto G6 Plus, Moto G5S, G4 Play, Moto G4, Motorola Moto G4 Plus, X Pure, Z2 Play, G5, Motorola Moto G5 Plus, One Power, Motorola Moto G 2015, Z3 Play, E5 Plus, G7 Plus, G7, G3 Turbo, Motorola Moto G6, Motorola Moto G7 Power, Moto G7 Play, Motorola Moto Z4, One Macro, One Zoom, Moto G8 Plus, Motorola One Hyper, One Action, and Motorola Moto X 2014
OnePlus Devices
OnePlus 7 Pro, 6T, 5, 5T, 6, 2, 3/3T, One, OnePlus X, andOnePlus 7T Pro
Sony Devices
Sony Xperia XA2 Ultra, XA2, Z1, Sony Xperia XZ1, Xperia XZ1 Compact, Xperia XZ, Sony Xperia Z3 Compact, Sony Xperia Z3, Xperia Z1 Compact, Sony Xperia Z5 Premium, Xperia 10, Sony Xperia 10 Plus, Sony Xperia XZ2 Compact, Xperia XZ2, Sony Xperia XZ3, Sony Xperia Z5, Xperia L, Sony Xperia M2, Z Tablet, Xperia ZR, Sony Xperia ZL, Xperia Z2, Xperia Z, Sony Xperia V, Xperia TX , Sony Xperia T, Sony Xperia SP, Xperia M, and Sony Xperia XZ
Huawei Devices
Huawei Mate 9, Honor View 10, P20 Pro, Honor 4, Huawei Honor 4X, P8 Lite 2017, Honor 5X, Nova, P9, MediaPad M3 Lite, Huawei Mate 10 Pro, and Honor 9 Lite
LeEco Devices
LeEco Le 1s, Le Pro 3, Le Max 2, LeEco Le 2, and LeEco Cool 1
Oppo Devices
Oppo Find 7, Find 7a, Oppo R7 Plus, R7S, Oppo R5, R5S, Oppo F1, and Oppo Reno Z
Realme Devices
Realme 3 Pro, 2 Pro, Realme X, Realme XT, X2 Pro, 5 Pro, Realme Q, and X Lite
Nokia Devices
Nokia 6.2, 7.2, 6.1 Plus, 6.1 2018, 3.2, 4.2, 7, 8 Sirocco, Nokia 8, 7.1, 7 Plus,  5.1 , 5.1 Plus, Nokia 8.1, Nokia X7, and 9 PureView
ZTE Devices
ZTE Axon 7, Nubia M2, Nubia Z17 Mini, ZTE Nubia Z11 Mini S, Nubia Z9 Mini, Nubia Z17s, ZTE Nubia Z17, Nubia Red Magic 3S, Nubia Z20, ZTE Nubia Red Magic 3, Nubia M3, Nubia Red Magic Mars, ZTE Nubia Z18, ZTE Nubia Red Magic, Nubia Z18 Mini, and Nubia Z17
Yu Devices
Yu Yureka, Yureka Plus, Yu Yureka 2, Yuphoria, and Yu Yureka Black
BQ Devices
BQ Aquaris M5, Aquaris X Pro, and Aquaris X
Leagoo Devices
Leagoo M13, XRover C, Leagoo S11, S10, Leagoo Power 5, T8, M11, M9 Pro, M12, Z10, Z9, Power 2 Pro, Leagoo T8s, Power 2, Leagoo XRover, and Leagoo S9
AllCall Devices
AllCall S10, S5500, Rio X, and AllCall S1
Allview Devices
Allview P10 Pro, Soul X6 Mini, X6 Xtreme, P10 Max, P10 Mini, Allview P10 Life, A10 Plus, A10 Lite, Soul X5 Style, P10 Style, Allview Soul X5, Soul X5 Pro, and Allview A9 Plus.
Archos Devices
Archos Core 62S, Diamond, Oxygen 68XL, Oxygen 63, Archos Oxygen 57, Access 50 S, Oxygen 101 S, Core 55S Ultra, Archos 101f Neon, Oxygen 101 4G, and Access 57.
Black Fox Devices
Black Fox B7rFox, B8Fox, B8mFox, B8m, B4NFC, B7Fox Plus, B7, B6Fox, B6, Black Fox B4 Mini NFC, B4 Mini, B4, Black Fox B5 Fox Plus, and Black Fox B5.
Blackview Devices
Blackview BV6800 Pro, BV9900 Pro, A80 Pro, BV9900, BV9800, BV9800 Pro, BV9100, BV5900, BV9500 Plus, BV6100, Blackview BV9600, A60 Pro, BV5500 Pro, BV9700 Pro, A60, Max 1, BV5500, BV9600 Pro, BV9600 Plus, A30, BV9500 Pro, Blackview BV9500, A20 Pro, Blackview BV5800, and BV5800 Pro.
BLU Devices
BLU Vivo XL5, Vivo X5, G8, G6, G5 Plus, G5, G9, C5L, Studio X8 HD 2019, C6L, Vivo One Plus 2019, Vivo XL4, Advance A6 2018, Vivo Go, Studio Mega 2018, Grand M2 2018, Vivo XI, Advance L4, Vivo XI Plus, C5 2018, BLU C4, Studio G4, C6, and Grand M3.
Cubot devices
Cubot Note 10, Cubot X19 S, King Kong Mini, P30, R15 Pro, X20 Pro, R19, J7, J5, Quest Lite, Max 2, R15, X19, Quest, Cubot King Kong 3, J3 Pro, J3, Nova, Power, and Cubot R11
Doogee Devices
Doogee X95, S90C, S40 Lite, S68 Pro, N100, S95 Pro, Y9 Plus, S90 Pro, X100, X90L, N10, Y8C, S40, Y8 Plus, S90, Y8, Y7, X60, X80, X11, X10S, S80 Lite, S80, BL5500 Lite, S70 Lite, S70, DX70, X50L, BL9000, and Doogee X50
Elephone Devices
Elephone E10, A7H, U3H, A6 Max, A6 Mini, A3, A5 Lite, A5, Elephone PX, Elephone U2 Pro, U2, Elephone A2 Pro, A2, Elephone A4 Pro, and Elephone A4
Gionee Devices
Gionee F9 Plus, K3, F9, and F205 Pro
Energizer Devices
Energizer Power Max P551S, Power Max P18K Pop, Hardcase H501S, Hardcase H570S, Energizer Hardcase H591S, Ultimate U650S, Ultimate U630S Pop, Energizer Ultimate U620S Pop, Energizer Ultimate U620S, and Ultimate U570S
Casper Devices
Casper VIA F3, VIA G4, VIA E3, VIA G3, VIA A3 Plus, and Casper VIA A3.
HiSense Devices
KingKong 6, F40, A5, A6L, F30S, Infinity E Max, Infinity H30, HiSense Infinity H30 Lite, F27, Rock V, F25, F16, U30, King Kong 4 Pro, HiSense King Kong 4, A6, and HiSense H12 Lite.
HomTom Devices
HomTom S99, HT16S, C13, H5, S99i, C8, S17, C1, C2, and HomTom H10
Hotwav Devices
Hotwav Pearl K2, M6, Pearl K1, Symbol S9L, Symbol S8L, Hotwav Symbol Max, M5 Plus, HM5, and Hotwav Symbol X
Infinix Devices
Infinix Hot 9 Play, Note 7 Lite, Infinix Note 7, Hot 9, S5 Pro, Infinix S5 Lite, S5, Infinix Smart 4, Hot 8, Note 6, Hot 7 Pro X625B, Infinix Smart 3 Plus, S4, Zero 6 Pro, Infinix Zero 6, Hot 7, Smart 2 HD, Hot 6X, Note 5 Stylus, S3X, Smart 2 Pro, Infinix Smart 2, and Infinix Note 5
Karbonn Devices
Karbonn Vue 1, K9 Smart Plus, Platinum P9 Pro, and Karbonn Platinum P9 2018
Koolnee Devices
Koolnee K5, Apex, Opeth, and Rainbo
Lava Devices
Lava Magnum XL, Z62, Z51, Z40, Z92, Z81, Z60s, Z61, andZ50.
Micromax Devices
Micromax iOne Note, iOne, Bolt Prime Q306, Infinity N12, Micromax Infinity N11, Bharat 5 Infinity Edition, Bharat 4 Diwali Edition, and Micromax Spark Go.
Meizu Devices
Meizu 16, 16T, 16s Pro, Meizu 16Xs, Meizu 16s, Note 9, M8, Meizu Note 8, X8, V8, 16X, Meizu 16th Plus, 16th, and Meizu M6 Note
Mobiistar Devices
Mobiistar X1 Notch, C1 Shine, C2, C1, Mobiistar C1 Lite, E1 Selfie, and X1 Dual
Panasonic Devices
Panasonic Eluga Ray 610, Eluga Ray 810, Panasonic Eluga U3, Panasonic P110, Toughbook P-01K, Eluga Z1 Pro, Eluga Z1, Panasonic Eluga Ray 530, Eluga Ray 600, Panasonic Eluga X1 Pro, Eluga X1, and Panasonic Eluga Y
Sigma Mobile Devices
Sigma Mobile X-treme PQ29, X-style Tab A104, X-style Tab A83, Sigma Mobile X-style S5501, X-treme PQ37, X-treme PQ54, and Sigma Mobile X-treme PQ53.
Oukitel Devices
Oukitel Y1000, K13 Pro, K7 Pro, Oukitel C16, Oukitel C17 Pro, C15 Pro Plus, C16 Pro, Y4800, K12, Oukitel K9, C15 Pro, C13 Pro, Oukitel C12, C10 Pro, U25 Pro, Oukitel U23, C11 Pro, Oukitel C11, WP1, K7 Power, and Oukitel C12 Pro
Ulefone Devices
Ulefone S7 Pro, Armor X6, Armor 7E, Ulefone Armor X5, Armor 6S, Armor 7, Ulefone Armor 3WT, Ulefone Armor 3W, Armor X3, Ulefone Note 7P, Power 6, P6000 Plus, Armor 6E, Note 7, Ulefone S11, Power 3L, S1 Pro, S10 Pro, Ulefone Armor X2, Ulefone Armor 6, Armor 3T, Ulefone Power 5S, T2, S1, Armor 5, S9 Pro, Ulefone X, Power 5, and Ulefone T2 Pro
Tecno Devices
Pop 3 Plus, Pop 3, Camon 12 Air, 12 Pro, Camon 12, 4 Lite, Spark 4, Spark 4 Air, Pop 2 Plus, Pouvoir 3 Plus, Pouvoir 3 Air, Tecno Pouvoir 3, Phantom 9, Pop 2S Pro, Tecno Pop 2S, Pop 2F, Spark 3 Pro, Spark 3, Camon 11S, Camon i 4, Tecno Camon iSky 3, Camon iAce2x, Camon iAce2, Tecno Pop 2 Pro, Pop 2 Power, Pop 2.
Tecno Camon 11 Pro, Camon 11, Camon iClick2, Camon iAir 2 Plus, Camon i2, Tecno Camon i2x, Camon i Sky 2, Camon iACE, Tecno Camon i Twin, Pop 1S Pro, Pop 1S, Tecno Spark 2, Pouvoir 2 Pro, Tecno Camon i Click,Pouvoir 2, and Tecno Camon i Sky
UMiDIGI Devices
UMiDIGI A5 Pro, F1, A3X, F2, A7 Pro, S5 Pro, A3S, Power 3, X, Power, F1 Play, S3 Pro, One Max, A3 Pro, UMiDIGI A3, One Pro, UMiDIGI One, Z2 Pro, A1 Pro, and UMiDIGI Z2
Walton Devices
Walton Primo R6 Max, F9, NF4 Turbo, NH4, S7, Walton Primo H8 Turbo, EF9, E9, NF4, H8, G8i, EM2, Walton Primo D9, GM3 Plus, R5 Plus, X5, EF8 4G, GH7i, F8s, S6 Dual, H7s, RX6, R5, GM3, and GF7
Symphony Devices
Symphony V141, i18, Z15, i72, R40, Symphony i65, V128, V142, i95, V97, V48, Symphony V94, E90, V155, V145, Symphony V98, G100, Symphony i120, i15, V135, V140, Symphony V44, V96, and Symphony V92
Prestigio Devices
Prestigio Muze J5, Wize U3, Muze K3 LTE, Wize V3, Grace V7 LTE, S Max, X Pro, Wize YA3, Wize Y3, Muze U3 LTE, Muze H5 LTE, Prestigio Muze V3 LTE, Prestigio Muze G5 LTE, and Muze F5 LTE
Vernee Devices
Vernee X2, M8 Pro, M3, T3 Pro, V2 Pro, and M7
Sharp Devices
Sharp Aquos S2,Aquos S3, Aquos V, Android One S7, Sense 3 Plus, Sense 3 Lite, Sharp Sense 3, Aquos Zero 2, Sharp Aquos R3, Android One S5, Aquos R2 Compact, Aquos Sense 2, Sharp Aquos Zero, and Aquos D10
Vertex Devices
Vertex Impress Luck, Impress Stone, Impress Zeon 4G, Vertex Impress Luck NFC, Vertex Impress Aqua, Impress Vira, Vertex Impress Sunset NFC, Impress Astra, Impress Pluto, Vertex Impress Rosso, Impress Indigo, Impress Forest, Vertex Impress Funk, Vertex Impress City, Impress Reef, Impress Win, and Vertex Impress Cube
Wiko Devices
Wiko Y50, Jerry 4, Sunny 4 Plus, Y70, Ride 4G, View 3, View 3 Pro, View 3 Lite, Wiko Y80, Y60, Sunny 3 Plus, Tommy 3 Plus, View 2 Plus, View 2 Go, Harry 2, Sunny 3 Mini, Sunny 3, Lenny 5, Jerry 3, View Max, View Go, Tommy 3, and View Lite
Other Brand Devices
Wileyfox Swift, Nextbit Robin, Wileyfox Storm, Essential Phone PH-1, IUNI U2, Wileyfox Swift 2, Razer Phone, Fairphone 2, Wileyfox Swift 2 Plus, Pantech VEGA Iron 2, Chuwi Hi9 Air, Alcatel 1 2019, K-Touch i9, Yandex Phone, Amazon Fire HD 8 2018, Alldocube iPlay10 Pro, Alldocube iPlay8 Pro, Bluboo D6 Pro, Cherry Mobile Flare S7 Plus, Mobile Flare S7 Deluxe, Mobile Flare S7, M-Horse M1, Maxvi MS502 Orion, Maxvi MS531 Vega, Meiigoo S9, NUU Mobile A5L Plus, NUU Mobile G2, Vsmart Live, VKworld SD200, VKworld SD100, VKworld K1, Philips S561, Philips S397, Philips S260, Poptel P60, P8, P10, Vestel Venus V7, Venus E4, Venus Z30, Venus Go, Teclast M30, P80X 4G, and P10 4G
Lineage OS Features
Custom e-mail app

Less bloatware

Better memory management

Custom dialer app with built-in recorder

After OEM support and long-term support

Exclusive apps

Native theme support

Expanded desktop

Supports tethering over common interfaces

CPU overclocking

Grants root access (optional)

Notification toggles such as Wi-Fi, Bluetooth, and GPS

FLAC audio codec support

Huge access point name list

Privacy guard

Button customization

Has its own SDK and API set

Security

LineageSDK

Custom pattern sizes

LiveDisplay

Custom quick-setting tiles

Lock screen customization

Enable or disable common settings

PIN scramble
Where to Download Lineage OS
How to Flash Lineage OS
Before flashing Lineage OS on your device, here are the basic requirements:
Supported/compatible Android smartphone or tablet

A compatible USB cable for your device

Active internet connection

Working laptop or desktop that is running on Windows, Mac, or Linux.
Install the Necessary Computer Software
Lineage OS requires the use of a computer or laptop. With that, you have to make sure that the computer that you will use has the needed tools and software for this process. Firstly, you have to install the ADB tools or the Android Debug Bridge by Google. This tool creates a bridge between your computer and Android smartphone or tablet. This is to perform some command prompts directly from the computer. You can download this tool from the Android Developers page. Then, extract it once the download has been completed.
You might also need to download USB drivers if your device does not have one. Use the USB cable that came with your Android device.
Back up Your Android Device
Make sure that you already backed up all important files, photos, and videos that are stored on your device before installing Lineage OS. This is because all of those will be erased, and you can't restore them. All the changes that are made on your phone can't be reverted.
Set up Your Device for Flashing
After backing up, preparation for the installation of Lineage OS comes next. Remember to activate USB debugging and OEM Unlocking settings on your device. You can find these in the "Developer Options" of your device. If you don't find the "Developer Options," just tap on the build number of your device multiple times. The build number can be located in the "About" menu.
On the "Developers Option" scroll down and find "USB debugging." You have to enable it. The same goes for the "OEM Unlocking."
Download the Software Packages and Required Applications
There are a few tools that need to be downloaded:
TWRP (Team Win Recovery Project) – the safest recovery custom.
Lineage OS
GApps (Google Apps) – if you want to use Google services and applications on your Android device.
SU File – it needs to be flashed if you want root access.
Unlock the Bootloader
This lets you install and run custom recovery on your Android device. If your Android device doesn't have bootloader unlocking options, you can skip this step.
Flash TWRP (Team Win Recovery Project)
Using a USB, connect your phone to your computer.
Go to the folder where the ADB and Fastboot files are installed. However, you need to open a "Command Prompt" or "Powershell" window to this folder. On the other hand, you can just right-click on the folder.
Then, select the "Open Command Prompt here" option.
In the command prompt window, type and run ADB reboot bootloader. This command forces your Android device to boot into fastboot mode.
After your Android device restarts into the fastboot mode, run this command, fastboot flash recovery twrp.img.
Flash Custom ROM
In this step, you will be installing Lineage OS.
Launch the TWRP.
After launching it, slide to enter the home screen of the recovery page.
Next, select the "Wipe" option.
Then, continue by pressing "Format Data."
After finishing the wiping process, tap on the "Advanced Wipe" button that you can find under the "Wipe" menu.
A set of options will appear. Click on Dalvik/ART Cache, System, and Cache options.
Swipe the slider that you can find at the bottom to start the "Wipe."
Flashing the Apps
Here is how to flash the Lineage OS and GApps files.
Visit the TWRP main interface.
Next, press the install button.
Look for the Lineage.zip and GApps.zip files and proceed by selecting them.
After selecting, start the flashing process by using the bottom swipe option.
It might take a while to complete the successful installation.
After the installation, a message will appear on your logs.
Remember to perform the "Wipe cache/Dalvik" feature to wipe the cache files.
After that, reboot your phone.
Reboot and Set up Lineage OS
After pressing the "Reboot" option, you will see a boot animation of Lineage OS on your phone. If you see that animation, it means that everything has been installed properly. The first boot and set up of your device will require a lot of time. This is due to LineageOS installing all the files that came with it. A welcome screen will appear once the boot logo is gone. After that, you can now start tinkering with your device.
Alternatives to Lineage OS
AOKP (Android Open Kang Project)
It lets its users redesign the different features of the operating system. These include the appearance and functions with total freedom. Also, it allows customizations that are not permitted by the factory firmware. It has features that are not only useful but also make the ROM awesome.
Paranoid Android
This custom ROM focuses to broaden the system, enhance the wonderful features of Android, and follow the same design philosophies that Google set forward for the Android Open Source Project.
OmniROM
This open-sourced operating system is based on the Android mobile platform. It showcases innovation, new features, transparency, community, and freedom.
Revitalize Your Old Android Device With Lineage OS
It is not always that we can afford to buy a new Android phone once they are outdated. There are a few that bear with their old phones because they need to prioritize the basic needs. However, it is now possible to revitalize and customize your old Android phone. This is through Lineage OS. You just need to download and install this operating system. After that,  your old Android device can be good as new.
If you want to learn more about other mobile operating systems, you can check out our page that talks about the topic. You can also read our guides on alternatives systems such as Symbian and MeeGo OS.