Everything is moving and changing, and so is mobile technology. With this, we have to be wise in choosing the products that offer the best. Concerning the devices that we are going to use, we have to look after the market trends, applications, and operating systems. Doing this, we will be sure that we got what we deserve without any hassle in the future.
There are a lot of different mobile phones and companies nowadays. However, we don't have enough knowledge about the operating systems that different mobile devices are using. What's behind our smartphone's wonderful and colorful touchscreen is its operating system.
One of the latest operating systems is the Sailfish OS.
In this article, we will tackle about Sailfish OS and everything you need to know about this competitive OS.
What Is Sailfish OS?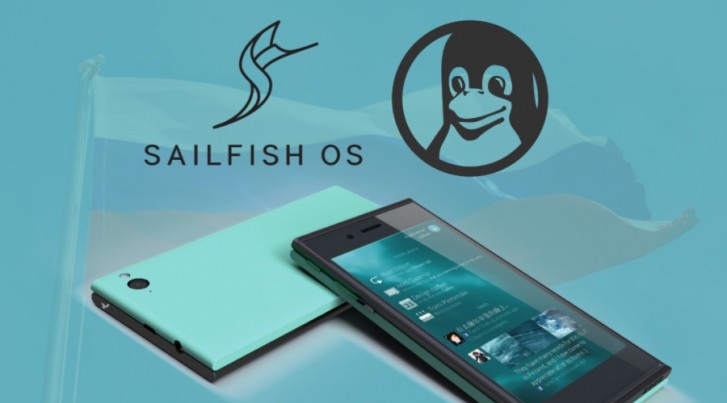 Sailfish OS is the Operating System of Jolla, an independent designer, developer, and vendor of various mobile devices based in Helsinki, Finland. It intended to develop smartphones that use the gesture-oriented user interface. Sailfish OS is the only mobile operating system that offers a comprehensive licensing model. Also, it is a mobile OS flexible solution for governments, corporate mobile projects, and consumer' devices.
Sailfish OS is an independent and partner-friendly operating system that promotes innovation. It is a Linux-based operating system. It is based on the open-sourced project like Mer and includes a close-sourced UI. Furthermore, it can be used as a general-purpose Linux OS on different kinds of devices. However, it is not Android-based and doesn't have the design principle like that of iOS, Android, and Windows.
If you're interested to learn more about other mobile open source operating systems, you might want to check this article.
Features Of Sailfish OS
Efficient User Interface
Sailfish OS developers were able to manage, put together, and build an interactive gesture-based interface borrowed from Blackberry 10, Windows Phone, and Android. This gives uniqueness to the device. Also, this OS features multitasking implementation, wherein the currently running apps are shown in a grid-style interface. Moreover, there's no need for virtual buttons.
In this OS, gestures allow switching between screens by just swiping down from the top. If you open a web browser and check different articles on the same tab, accessing the other tabs is possible by swiping from left to right. To open the Notification menu, just swipe from the bottom of the screen. However, returning to the notifications is easy. Just swipe from left to right. This is different from other operating systems where it is done by starting from the home screen.
Sailfish OS has a more advanced multitasking menu. You can do specific actions from the running apps without even opening them.
Offers Regional Licensing
Sailfish OS is the only operating system that offers a regional licensing model. It is providing full support to OS upgrades, services to be able to establish independent R & D centers, local hosting, training, and flexible features that can be adapted to specific customer needs.
Sailfish OS Supports Android Apps
Sailfish OS is compatible with Android apps. This compatibility is both in the application and in hardware adaptation levels. Also, it will have API-level compatibility with Ubuntu apps. However, the company wants developers to build apps specifically for this OS. You can download apps not only from the Sailfish store but also from Google Play apps.
Unified Messaging System
This is Sailfish's one-stop solution of grouping together Facebook, SMS, and WhatsApp messages. This can give you instant access and post to these apps. Moreover, your photos and contacts can also be unified with social networks. This will allow users to like or comment on different contents without having to go to each app. Moreover, you can use the Facebook messenger directly from the SMS app.
Supports A Variety Of Devices
Sailfish OS is now supported on some mobile devices, and it is getting more and more through the Sailfish community. Also, the support extends on several feature phones, wearables, tablets, and some smartphones.
Offers Platform For Innovative Services
Sailfish OS offers a powerful platform designed mainly for various consumer and corporate solutions. Moreover, it gives a deeper level of security in MDM, fully integrated VPN solutions, enterprise WiFi, and data encryption.
Brands Using Sailfish OS For Their Products
Accione by Jala, launched in October 2017, is a low-cost, but hi-tech smartphone that uses Sailfish OS from the Bolivian company Jala group.
Jolla Smartphone, launched in November 2013, is a smartphone that uses Sailfish OS, and it is manufactured in China.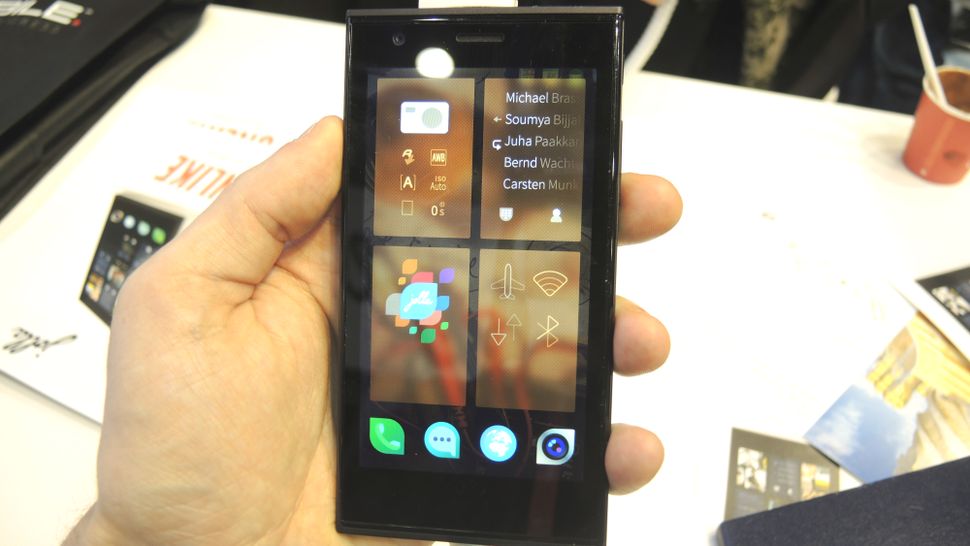 Jolla Tablet, launched in November 2014, is the first tablet that Jolla designed to use Sailfish OS.
Intex Aqua Fish, launched in July 2016, is a smartphone produced by Intex Technologies to use Sailfish OS 2.0. Its hardware specification is nearly identical to Jolla C. Moreover, it is the first OEM device that has a Sailfish OS license in India.
Turing Phone, launched in 2016, is a Sailfish OS and Android OS of Turing Robotics Industries. For secure communications, it provides end-to-end encryption.
Jolla C, launched in May 2016, is a limited edition phone by Jolla. It is geared toward Community and Developers with Sailfish OS with no other apps installed, so it is the purest Sailfish OS.
Inoi R7, launched in February 2017, is a mobile phone that is utilizing the Sailfish OS. The Chinese company, Tinno Mobile, manufactured it for INOI, a Russian company.
Jolla Launcher, launched in November 2014, is an alpha phase software by Jolla for testers-volunteers. It duplicates Sailfish OS user interface behavior and features on devices that are using Android OS.
Other Mobile Devices That Are Using Sailfish OS
Sony Xperia 10 Plus
Sony Xperia 10
Inoi T8
Planet Computers Gemini PDA
Sony Xperia XA2 Plus
Sony Xperia XA2 Ultra
Jala Accione P
Sony Xperia X
Sony Xperia XA2
Sailfish OS: Pros & Cons
Sailfish OS: Pros
Can install Android apps – You need to install a third-party app to install the Android app in your Sailfish smartphone. This is an advantage to the developers of Android for many people will be able to reach their apps.
More hardware support – Since it is open-source software based on Linux, there is more hardware support.
New interface – You can enjoy navigating through your OS by gestures. Navigating to any screen can be done by swiping and off-screen menus. No buttons are needed to use it.
No annoying search bar that can't be removed. – You can manage your files freely.
Ultra-smooth and responsive UI – Swipe UI is easy to use
Privacy – No private data transfer
No pre-installed services from Google – If you need some Google services, you can install it.
Sailfish OS: Cons
Need to learn the interface – There's a need to memorize the controls and using your phone in general.
Lack of documentation support – It's difficult to solve some issues regarding this OS. Sometimes, you need to figure out what you have to do with your phone.
Issue with compatibility – Sailfish's compatibility is for high-end devices. It means it can't replace the low-end Android devices.
Offers only a few native apps – There's a need to install Google Play Store or any other apps to have access to a specific app that you need.
Comparison: Sailfish OS And Android OS
Sailfish OS is a new OS but has a package of awesome features to offer. On the other hand,
OS is old and supported by Google. However, Android is trying to change its look in its various updates.
Sailfish OS is using modern UI, while Android is quite old fashioned, and sometimes, it lags.
Android is all about tapping on visible content. Sailfish is all about using simple gestures.
Sailfish OS is quite good in terms of performance and durability compared to Android.
Android offers a lot of unique facilities compared to Sailfish which is not very sophisticated.
Sailfish offers not only its apps but also many of Android's apps.
In Sailfish, no buttons are needed to run the OS.
Android offers more native apps that are already available.
Android is easier to customize. You can change the keyboard, change the home screen launcher, and change the lock screen.
Sailfish OS is a lot more lightweight. Android, on the other hand, is more popular.
Comparison: Sailfish OS And iOS
Sailfish OS is using simple gestures while in iOS, the button is still present, and the gestures are there as well.
Sailfish OS is fully open source. It allows users to do what they want.
iOS has many users and has great support from the Apple company.
Sailfish OS provides multi-tasking without pausing of applications in the background.
iOS has a vast amount of apps available.
A lot of developers are interested in developing apps for iOS.
Sailfish Availability
Sailfish X is available for Sony Xperia 10, Sony Xperia 10 Plus. Also, it is available for single and dual-SIM variants of Sony XA2, Sony Xperia XA2 Plus, Sony Xperia XA2 Ultra, Sony Xperia X, and Gemini PDA.
Sailfish OS: Product Variants
Sailfish X Free. This is the trial version for the supported Sony Xperia devices and Gemini PDA. Downloading and installing it is free of charge.
Sailfish X. This is available for Sony Xperia 10, Sony X, and Sony XA2 devices.
Sailfish X For Gemini PDA. It includes all features except Android App Support and predictive text input.
How To Download And Install Sailfish OS On Your Phone
Prerequisites
Check your Internet connection. It is better to use WLAN in downloading. If you use mobile data, it may cost you a lot.
Bear in mind that the size of the update can be up to hundreds of megabytes.
Check if you have the correct date and time on your phone.
You should have a valid and working Jolla account in your Sailfish device.
Your device should be full-charged throughout the update process.
Make sure that you have enough storage left on your device.
Updating The Operating System
Look for an update. You can see the notifications on available system updates in the Events View. Swipe sideways to see it. Touch the notification, and the Jolla Store application will automatically launch.
Prepare for the update. It is advisable to have a good amount of free memory. This is to assure a successful OS update.
Download the update to your device. Select "Download" and wait until the download gets completed.
You will see instructions for the further installation process.
Install the update. It will not affect your memory card or SIM card.
Select "Install" in the pull-down menu.
During the installation, you will see the Sailfish logo.
Wait until the update is installed. Do not turn off your phone. It will automatically restart.
The installation is now complete. You can now use your device.
Services Natively Supported By Sailfish
This includes contacts, calendar, and notifications.
Fruux and Memotoo. This includes online service to sync contacts, calendars, and many more.
Google and Yahoo! It includes contacts and calendars.
Microsoft Exchange. It includes calendars, contacts, and mail.
Twitter. It includes notifications and news feeds.
VK. This is Russian's social network.
XMPP for messaging
Dropbox and One Drive for backup
Sailfish OS: A New Operating System To Watch Out
Sailfish OS is an interesting operating system. Knowing that it supports Android's app, people are most likely to use it. Its features make it a new operating system that most consumers will watch out. Its gesture-based interface makes it a unique OS. It offers different features that people will surely love. Additionally, many say that this OS can be an independent alternative for Android. This is because it is thriving to offer the best. Moreover, it wants to showcase its uniqueness to all.
Many smartphones are now using this operating system. However, the choice is upon who will use it. People may or may not want to try something different. But, there are some cases that people tend to be unsatisfied. They will try to stick to what they have but will somehow feel that they need to switch to another OS. The reason behind this is that they are aware that there is a lot of existing OS that is waiting to be acknowledged by consumers.
It doesn't matter if the OS is new or old. What matters most is that it can satisfy all the consumers. Moreover, support should be available all the time. Sailfish OS has something to show off. However, Sailfish OS is currently available in the EU, Norway, and Switzerland.