There are a lot of restricted activities that we can do on our devices. With that, users tend to turn into jailbreaking their devices. With that, they are given options to enjoy some pirated or freely available paid apps and games. As different developments arise, people also tend to look for tools that they can use on their devices. These tools can somehow satisfy their needs. One of these tools is the vShare Helper.
In this article, we will discuss vShare Helper, its features and functions, and the ways on how to download, install, and use it.
 What Is vShare Helper?
vShare Helper is one of the well-known mobile solutions in installing apps and games available in AppStore. It also allows the installation of other software, which includes Movie Box. Moreover, it is incredible desktop software in managing your iPhone and Android devices, retrieving lost data, and creating back-ups. Also, it offers access to better and quicker support and flawless download.
It is also possible to download this tool directly on your iOS or Android device. You can even create ringtones and find and download enjoyable games and new apps that can help with your tasks. Furthermore, it offers features in installing the unofficial shop vShare SE, downloading and removing apps or games, and managing media libraries. These include ebooks, ringtones, movies, and music.
Additionally, it includes download manager for games and apps, iPhone jailbreaking, system updating, and restoring factory settings. Its trial version offers recovery modes and converting music in local files, iPhone music libraries, or iTunes to ringtones. Also, it supports MP3, AC3, AAC, WMA, and WAV format. It is a great tool also for converting videos to MP4 format. Furthermore, it is the best iTunes alternative. This is because it has similar functions with iTunes and advanced features of downloading paid apps. Besides, it can transfer media files to and from the computer.
Features Of vShare Helper
vShare Helper works on Android, iOS, and Windows PC and Mac Computer. It offers amazing features that make it easy to use.
vShare Helper Android Features
A great alternative to Google Play Store
Offers almost two million of high-quality Android apps and games
Smart and fast search
Gains professional recommendation for apps and games
No required sign-up
Well categorized categories of apps and games to explore
Massive Region-free resources
Paid apps and games are available for free, as well as cracked versions.
Amazing wallpapers and ringtones
Can download with or without the Google Play Store
vShare Helper iOS Features
Choice for the free or paid version
Offers tweaked apps. These are stock apps with additional features
Supports all iOS devices
Supports firmware versions
Contains hundreds of free modified apps and games
Offers plus-plus modified apps like Spotify++, Snapchat++, and Insta++
Get modified iOS games with amazing extra features
Offers modified games with other elements
Get exclusive apps that are available on vShare app-only, which include modified games and emulators
No jailbreaking needed
Manage all apps on your device, which include copying, deleting, and updating of apps
Updating and factory restoring of iOS system
Converting any music to a ringtone
vShare Helper Windows PC And Mac Features
Simple and easy to download
No registration needed in downloading any apps and games
Download apps and games for other devices in the PC version of the vShare Helper app
Selection of unofficial games and apps to enjoy
Helps in backing-up files
Helps in transferring music straight to the Music app
Download premium apps and games for free
Easy and super-fast transfer of files between PC and iOS devices.
Functions Of  vShare Helper
Recover lost data of your iPhone
Recovering Text data, which include contacts, notes, call log, SMS, reminders, calendar, Safari Bookmark, Safari history, and WhatsApp Messages
Recovery of Media Content, which includes the photo, app photo, expert mode, video, app video, APP audio, iMessage, and Voice Memo
Provides the best interface for transferring data
Copying of media and other files to devices
Transferring of media like photos, music, and videos directly to your computer
Converting any videos to MP4 format
Periodic updates
vShare Helper Categories
When you open the app, you will see its four categories. Each category contains certain types of contents that help in searching and finding what you are looking for.
App Store Apps
It contains lots of apps and games. These include the premium ones from the official app store, but all free.
Exclusive Apps
It contains apps that you can't find in any official installer. These apps include different games emulators, music and movie app, and more.
Tweaked Apps
It contains stock apps tweaked with new and upgraded features for them to work better.
Modified Apps
It contains all your favorite games and all in-app purchases. They are all unlocked and have free new features.
vShare Helper Compatibility
iPhone Devices
iPhone (iPhone X, iPhone 8, iPhone 8+, iPhone 7, iPhone 7+, iPhone 6S, iPhone 6S+, iPhone 6, iPhone 6+, iPhone SE, iPhone 5S, iPhone 5C, iPhone 5, 4S, 4, and 3GS)
iPad (iPad Pro 12.9, iPad Pro 9.7-inch, iPad (2017), iPad Air 2, iPad Air, iPad 4, iPad 3, iPad
iPad Mini (iPad Mini 4, iPad Mini 3, iPad Mini 2, and iPad Mini
iPod Touch (6th and 5th gen)
iOS Firmware Versions
For iOs 11 versions (iOS 11.4.1, iOS 11.4, iOS 11.3, iOS 11.2.6, iOS 11.2.5, iOS 11.2.2,  iOS 11.2.1, iOS 11.2, iOS 11.1.2, iOS 1.1.1, iOS 11.1, iOS 11.0.3, iOS 11.0.2, iOS 11.0.1, iOS 11)
The iOs 10 versions(iOS 10.3.3, iOS 10.3.2, iOS 10.3.1, iOS 10.3, iOS 10.2.1, iOS 10.2, iOS 10.1.1, iOS 10.1, iOS 10.0.2, iOS 10.01)
For iOs 9 versions(iOS 9.3.5, iOS 9.3.4, iOS 9.3.3, iOS 9.3.2, iOS 9.3.1, iOS 9.3, iOS 9.2.1, iOS 9.2, iOS 9.1.1, iOS 9.1, iOS 9.0.3, iOS 9.0.2, iOS 9.0)
The iOs 8 versions (iOS 8.4.1, iOS 8.4, iOS 8.3, iOS 8.2, iOS 8.1.3, iOS 8.1.2, iOS 8.1.1, iOS 8.1, iOS 8.0.2, iOS 8.0.1, iOS 8.0)
For iOs 7 versions (iOS 7.1.2, iOS 7.1.1, iOS 7.1, iOS 7.0.6, iOS 7.0.5, iOS 7.0.4, iOS 7.0.3, iOS 7.0.2, iOS 7.0.1, iOS 7.0)
Android Firmware Versions
Honeycomb up to Oreo (Ice Cream Sandwich, Jelly Bean, KitKat, Lollipop, Marshmallow, snd Nougat)
PC Firmware
Windows PC Windows XP to Windows 10 (including Windows Vista, Windows 7, Windows 8, and Windows 8.1)
How To Download And Install VShare Helper
This app installer supports iOS, Android, and PC and Mac.
vShare Helper Download And Install For iOS
Before downloading this app for iOS, you have to consider these requirements.
iPhone or iPad and a computer
USB cable to be used in connecting the iOS device to your computer
Should have an installed Apple mobile device and application support like iTunes
Internet connection
If you're looking to install apps on your iOS device with the use of jailbreak tools, why not check out our guide on Cydia Impactor.
Steps
Open your PC and launch the Safari browser. Tap on one of the download links on the vShare app page.
Download the vShare Helper setup file on your PC.
You need to connect your iDevice to your PC using a USB cable. Tap "Trust" on your device so that the connection will be established.
Click and run the downloaded vShare helper setup file on your computer.
You need to click the one-key installation button found on the vShare installation window.
The vShare helper will start installing on your computer.
Click the "Try It Now" button.
vShare will automatically detect your iDevice.
To install vShare on your iOS device, click the "Install vShare" button found on the left page corner of the vShare helper on your computer.
vShare will be successfully installed on your iPhone. However, you are not yet authorized to download apps for free.
For that, you need to open the vShare app and search for your preferred app.
You will then see "App Store" which is located under the app's name.
Close the app on your device and head on your computer. The app will be installed from your computer to your device.
The vShare Helper app is now ready on your iOS device. You can now click on the app and search for your desired app.
Click "Download" to start downloading your app.
vShare Helper Download And Install For Android
This app is compatible with any brand of Android devices. You can install vShare Android with Google Play Store or download the vShare APK for Android and install it on your devices.
You need to get permission first to install applications to your Android device from outside the Google Play Store.
For Android 4.0 and above users, go to "Settings" then tap "Security" or "Lock Screen & Security." For Android users with 3.2.6 and below versions, go to "Settings" then tap "Applications" and select "Unknown Sources."
Toggle ON the "Unknown Sources."
On your Android device, download the latest version of vShare Market Pro Apk from your trusted website.
Click "Install" and wait for the installation process to go through. You can now see the vShare Android Market app on your Home screen.
vShare Helper Download And Install For PC
There are two methods that you can use to download this app.
Using vShare Helper
Before starting, you have to make sure that you have the latest version of iTunes on your computer. Follow the steps below on how to update your iTunes:
Launch to open iTunes on your computer. Press on "Help" once you're in the iTunes home screen.
After that, click on"Check for Updates."
If there is an update, iTunes will provide the instructions in downloading it.
PC Installation Steps
Open your web browser on your computer.
Download the vShare Helper from your trusted website.
Unzip the file and click the .exe file to open the vShare Helper.
Run the app, so you can install it on your computer.
After that, you will see an installation wizard on the screen. You have to pick the location where you want to install the app.
When the wizard opens, choose the installation location then click IPA File Auto Associate.
Press on "Install" and wait for the process to be completed.
After clicking "Go," you will see a message prompting to connect your device to your computer. After doing that, the screen will load.
At the bottom right-hand corner, you will see the vShare icon and the words "Idle" and "Used Space."
Tap on the vShare icon for it to be installed on the connected iOS device.
Using Android Emulator
Because APK files are Android formats, there's a need to install an Android emulator. BlueStacks is the best choice, for it is one of the most popular and reliable emulators.
Go to the BlueStacks website and download the installer.
Install BlueStacks on your Windows PC.
After that, download the latest version of the vShare APK on your PC.
When you see the BlueStacks icon on your PC, click it to open.
Find the vShare.apk on the search bar. Click on it to install.
Wait for the app the finish its installation.
After finishing the installation, you can now use vShare Helper on your PC.
How To Use vShare Helper
Using vShare in downloading apps and games is simple. Here are the steps in using the app.
Tap on the vShare Helper icon on your home screen to open it.
Tap on the category that you prefer. You can choose from apps, games, wallpapers, and ringtones. However, if you have a particular app that you want to download, type it on the search bar.
Choose the app and tap on it to download. Follow the on-screen installation instructions for your game or app.
Wait for your chosen app or games to be installed. You will then see the relevant icon of your downloaded app on your home screen.
In case you downloaded a ringtone, theme, or wallpaper, you will see it in your settings app.
You can now enjoy your apps and games.
Reminder: If you want to put your downloaded music into your music app, you must have an installed iTunes.
Pros And Cons Of Using VShare Helper
Pros
Downloading premium applications and games for free
The downloaded games and apps are 100% safe
Downloading modded version of games
No required jailbreaking of devices
Updated apps and games
Safe and user-friendly UI
No Apple ID and password needed
Compatible with almost all iOS devices
Simple downloading of apps and games like the AppStore method
Possibility to download Cydia for free from vShare Helper
You can choose from a large catalog of apps & categories
Has built-in memory cleaner that helps cleaning the phone's cache memory
It has an update feature
Cons
Many paid applications and games may not be available
Sometimes the app is not responding on PC, so there's a need to reboot the PC
The catalog doesn't always contain all the games that are on the App Store
Not all applications work properly
Regular use of this app may lead to Apple ID blocking
Alternatives To VShare Helper
TweakBox App
It is of the best alternative for vShare Helper. Using this app, you can download paid apps and games for free without jailbreak. This is an amazing app installer that enables its users to access several applications easily. Also, this app is easy to use and offers a variety of categories for users to choose from. Moreover, it provides apps with SSL security, fast and reliable user experience, and intuitive design that everyone will enjoy.
Panda Helper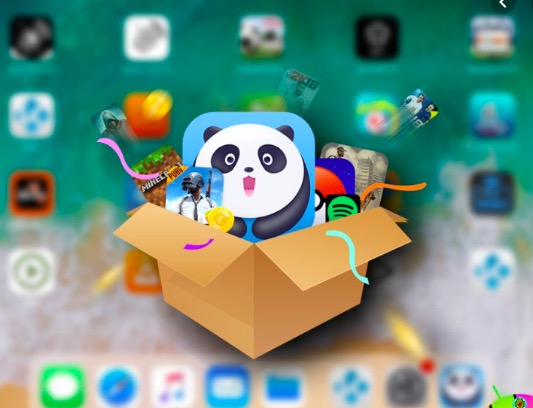 It is one of the best options for a third-party installer. The selection of PandaApp is great, and it is easy to navigate the Panda website. Also, it is simple to use and offers great features. The features include safe backing up of contacts, multi-media material management that you can personalize, and new subscription. Moreover, it works flawlessly with Android and iOS devices. It provides many popular games and apps that are not free in other App stores. Besides, it does not contain viruses and does not affect any of your devices. Its easy user interface helps in finding your favorite apps and games.
Ignition App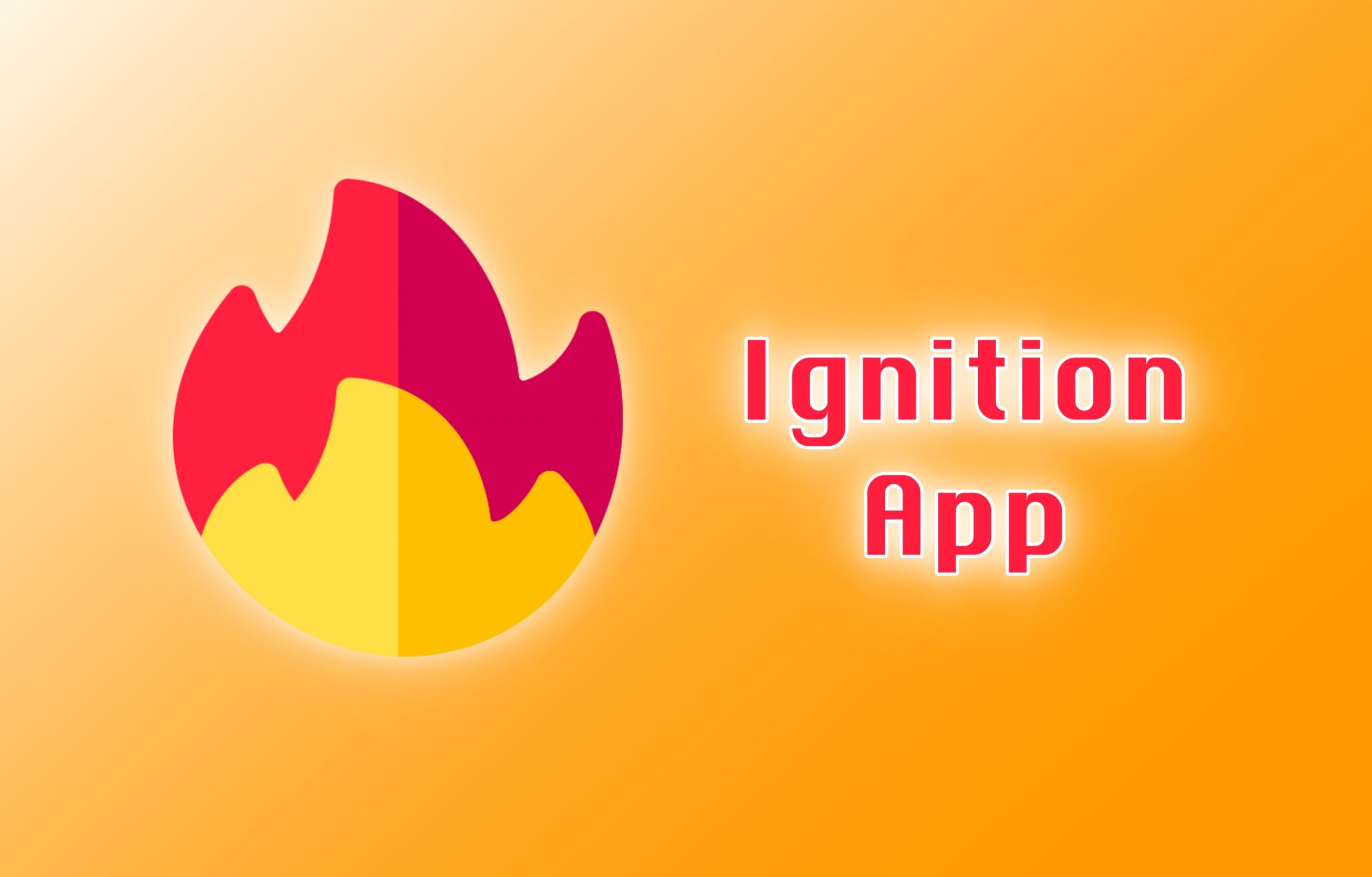 It is a robust tool that helps in getting old and new games without spending. This app offers tweak applications, game emulators, hacked games for game lovers, and jailbreak tools for iOS devices. Also, you don't need to jailbreak your phone if you want to use this app. Downloading apps and games at a high speed are possible with this app. Moreover, it has a good customer support system to help you in times of confusion.
Hipstore
It was once part of Apple's App Store but got removed. This app has one of the largest collections of paid apps. It has most of the latest movie apps, live TV apps, shopping apps, and games, which are free to download on your iOS devices. You can also get live chat apps and video apps for free.
AppAddict
This is a popular and fantastic alternative store for vShare Helper. It provides several e-books, games, pirated apps, and music for free. However, this app is mainly developed for jailbroken devices and is the oldest alternative for vShare app. Moreover, you can use this on your PC through the browser. It offers the ability to use the apps that are not available on the official App Store. Additionally, the latest apps and games are frequently added. This way, it can provide users unlimited fun, entertainment, and enjoyment. One of its best features is that it doesn't have too many ads.
TuTuApp
This is a Chinese app store, which has a lot of latest apps and games for free. It is easy to install and offers hacked games and many tweaked apps that are not available on the App Store. With this app, you don't have to jailbreak your device. Moreover, this app is the most stable and free of jailbreak applications. This helps in getting the most convenient way of downloading many apps. Also, it brings amazing ease and simplicity in downloading tons of apps. Using this, you don't need to log your Apple ID, and there's no jailbreaking required. This intuitive and fast application provides complete and free apps and games for all its Android and iOS users.
AppValley
It is a free third-party store that you can use in downloading and installing games and apps on mobile devices at no cost. It supports both iOS and Android devices. Furthermore, this free platform gives you access to paid apps and games on AppStore without charges. If you can't find your preferred apps and games in the AppStore, you can visit this platform to download hacked games or modded apps. Moreover, it is a fine place for smartphone users to explore and get some great and well-known applications. Use AppValley to enjoy having your favorite hacked games and tweaked apps in your pocket.
AppCake
This is almost similar to the vShare helper. It is a fantastic ad-free app installer that helps users in downloading and installing any app on iOS devices. Also, it provides the downloading link of all the apps and games. Moreover, it provides free coins and tokens that you can use to pay for another app store. However, there's a need to jailbreak your iOS device to use this.
Get Amazing Apps With vShare Helper
People are always looking for something new and enjoyable. We can't deny the fact that our devices help to entertain us. However, we can't assure that all the apps in our devices can bring us happiness at all. vShare Helper helps in satisfying us by providing our preferred apps and games. These apps may not be available in our device's App Store. Nevertheless, we can still have them through vShare. Since the apps and games will not cost us money, we will surely enjoy them. We can have as many apps and games as we want. More importantly, these amazing apps can truly bring fun and enjoyment. vShare Helper is amazing, and it makes our devices amazing, too.