GIFs and memes have effectively humanized the internet when people started using them to react to posts. GIFs are quirky short clips lifted from movies, TV shows, and even news clips. On the other hand, memes are screenshots from the same sources and can have one-liner captions. Funny memes and funny GIFs go viral because of their comic relief appeal. You can create a GIF or meme yourself, but you can also get one from websites. So, what are the best GIF sites on the internet today?
Considering we are talking about the internet, you can find memes and GIFs easily — they are everywhere. However, to eliminate the hassle of having to Google every now and then, we have come up with this page to serve as your easy reference to the best GIF sites today.
Related: 20 Best GIF Maker Apps For Android and iOS
15 Best GIF and Meme Sites Today
GIFs and memes are now more popular than emojis in terms of reacting to posts on social media. This is probably because memes and GIFs carry with them real-life human reactions. With that, we give you 15 of the best funny GIF and meme websites you can try today. They are a good source if you want to upload GIFs to Instagram or use a GIF profile picture on Discord.
1. GIFDB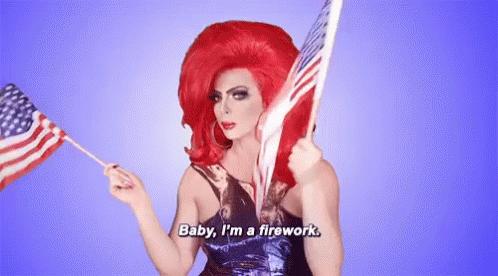 Another reliable GIF website is GIFDB. This website is pretty much straightforward and offers old and popular GIFs you can possibly hope to use today. You can get a hold of a GIF by either searching for them on the website's search bar or by browsing through the various categories the website offers.
Moreover, GIFDB is also a website that can easily compete with GIPHY and Tenor in terms of allowing users to upload their source materials and craft GIF out of them.
Get Your GIFs and Memes from GIFDB
2. Tenor
Tenor is one of the best places to get your dose of funny animated GIFs and memes. The website has a bevy of stock images ready for download into your mobile phones. However, it's nice to see Tenor having a feature that allows users to create their own GIFs and memes by uploading their source materials.
We have a guide about using the GIF Keyboard by Tenor if you wish to integrate its GIFs into your messaging apps. In addition, Tenor has a dedicated app for iOS devices that is available for download out of the Apple App Store for free! So, go ahead and try it out!
Get Your GIFs and Memes from Tenor
3. Twitter
Shock? Yes! Twitter is a treasure trove of memes and they are everywhere! People on Twitter are the best sources of memes if you ask us. You can find absolutely an excess of memes covering different reactions on Twitter. There are accounts dedicated to GIFs and memes alone and those are the best ones to turn to if you are looking for funny memes and GIFs to post.
One of the best accounts to follow for memes and GIFs is @WholesomeMeme. A quick search on Twitter's search bar would also give you a list of accounts where you can get your memes.
Get Your GIFs and Memes from Twitter
4. GIPHY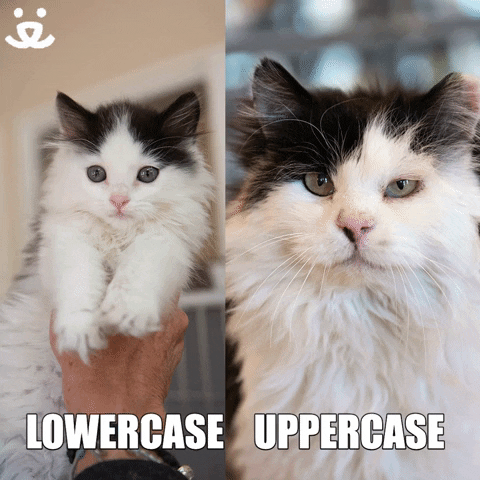 Another best free GIF site you can give a try is GIPHY. If you didn't know it already, GIPHY might be Tenor's direct competitor in terms of the best GIF sites today. While both GIPHY and Tenor might come off as similar, a closer look would tell you that GIPHY has more short video loops and GIFs in its gallery than Tenor. Another area where GIPHY has the upper hand is that it has an app for both iOS and Android devices.
Finally, it's a plus that GIPHY will also allow you to upload source material and create your very own GIF or meme!
Get Your GIFs and Memes from GIPHY
5. Tumblr
If Twitter is too much for you, you might want to try searching for GIFs and memes on Tumblr. Just a little backgrounder — Tumblr was really popular before social media became what it is today. It is a place where photos are continuously uploaded. Fast forward to today, it is one of the best GIF and meme sites you can use.
However, we can't recommend a page on Tumblr where you can get a steady stream of memes. Although a quick search on the website's search bar would give you a bevy of memes you can download.
Get Your GIFs and Memes from Tumblr
6. ReactionGIFs
GIFs and memes can absolutely be covering a lot of themes. We like ReactionGIFs because it's a place where you can find GIFs and memes tailored for reaction commentaries on social media. Its gallery contains GIFs that match the very reaction you may elicit out of a social media post.
Moreover, the website makes it easy for you to browse for GIFs based on (1) what you are feeling, (2) possible answers to questions, and (3) simply searching for a meme using specific keywords.
Get Your GIFs and Memes from ReactionGIFs
7. Gfycat
Gfycat (pronounced as jiffy-cat) is probably one of the most reliable and best GIF sites you can use today. There are many websites where you can download GIFs and memes, so what makes Gfycat different?
Gfycat has 10x play speed over other GIF websites which makes the loop eye-friendly. Another is the image simply pops out of the screen as this website supports image dynamics and compresses the pixels as opposed to leaving them huge and visible. Moreover, Gfycat offers other features like supporting GIF streaming and rendering an image into various file formats.
Look, even Miranda Priestly applauds!
Get Your GIFs and Memes from Gfycat
8. IMGflip
Do you know what Drake disapproves of? A lame, boring chat, so you better liven up your messages with GIFs. Here's a GIF website that is unique among others; it is powered by artificial intelligence (AI). IMGflip has a different take on meme-generating. One of the biggest differences this website has in contrast to others is the AI technology used for it. The AI is trained to only show 48 of the recognizable meme images on the internet but offers 20,000 captions per meme. In addition, the captions are automatically generated by the AI, selecting them from its pool of captions. These captions are submitted by other users to the website through a feature called Meme Generator.
Get Your GIFs and Memes from IMGflip
9. Imgur
Imgur is one of the original photo hosting websites and has been around since 2009. Considering its main thing is web host photos, one could easily assume that you can get images directly from the source. And with all those said, the internet can definitely trace sources from this website.
Hence, if you are looking for the best GIFs and memes on the internet, Imgur is the best place to look for them. Moreover, the website also allows creating your own meme and GIFs by uploading your own source material.
Get Your GIFs and Memes from Imgur
10. Reddit
Reddit is another social media platform where memes and GIFs just float naturally on a steady stream. While Reddit is essentially a place for forums and discussions on various topics and themes, users can also upload photos (memes, if you will) to voice out reactions on a specific topic. And every meme or GIF one uploads is a treasure for someone else. Being the front page of the internet, Reddit does go in competition with Tumblr and Twitter in terms of providing you with your daily dose of memes and GIFs!
Get Your GIFs and Memes from Reddit
11. Pinterest
If Reddit is the front page of the internet, Pinterest is the photobook. In a way, Pinterest serves as a photo hosting platform as users get to upload images of various themes and topics. A quick general search for "meme" on the platform's search bar will give you a plethora of themes you can use for reacting to social media posts or whatnot. In addition to that, you can also give a specific keyword while searching and you can also get GIFs from Pinterest.
Get Your GIFs and Memes from Pinterest
12. GIF Maker
Staying true to its namesake, you can turn anything into a GIF using this website fast and easily! In addition to this main feature are the pre-upload features like adding effects and texts to make your meme stand out and help it go viral. The website is a user-friendly platform and is pretty straightforward to use. The website has four main generators:
GIF from pictures
YouTube to GIF
GIF effects
Reverse GIF
These features surely make GIF Maker one of the best GIF sites today!
Get Your GIFs and Memes from GIF Maker
13. Google Images
The Internet's encyclopedia is also the best place to simply browse for the trendiest GIFs and memes you can use today. How can't it not, right? A simple search using the keyword "meme" would immediately give you millions of search results — imagine the result when you use a specific keyword while searching for funny memes and GIFs. Trust Google to have everything you need with one single click!
Get Your GIFs and Memes from Google Images
14. GIFbin
Here's a GIF finder platform where you can find the meme or GIF you are looking for. It might not be the best GIF website out there but it certainly delivers. However, what we like about it is the general retro feeling of the results you get from this website. If you have been around when Limewire, Yahoo! Messenger, and MSN were around, this website will surely give you a sense of nostalgia and familiarity.
Get Your GIFs and Memes from GIFbin
15. Know Your Meme
Know Your Meme is both unique and very notable. This is because the website documents the trending memes, GIFs, short videos, and others by using Wiki software. This makes this platform so distinctive because it does have its own way of tracing these media and compiling them in one place for easy access. It can't get any more straightforward than that. The platform makes it easy for anyone to find their memes and GIFs by browsing by category or simply putting in a quick keyword search.
Get Your GIFs and Memes from Know Your Meme
Got Your Best GIF Sites Yet?
All these websites deliver funny memes and funny GIFs for you to download. Of course, you can exercise more creativity by using some of the websites to create your own meme or GIF. Nevertheless, these websites would surely give anyone a good time.