They say that a picture speaks a thousand words. A photo you post online can capture the interest of your friends or followers, or they might just scroll past it. When you already have a good photo, a bit of tweaking to enhance it can make it even better. You may want to tweak your photo because the lighting isn't very good, or you just want to highlight the subject.
You'd be surprised as to how many photo editing apps are available nowadays. Gone are the days when you needed a computer to edit your photos. Now, you can edit your photos right on the spot. All you need is your Smartphone and a good photo editor like Snapseed.
What Is Snapseed?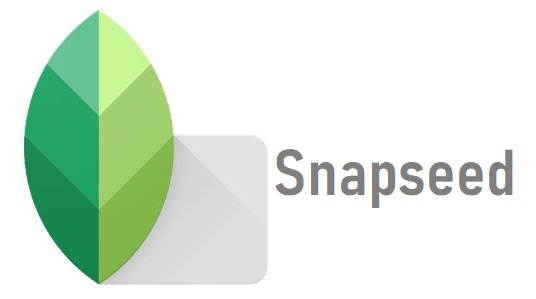 One of the best photo editing apps available today is undoubtedly Snapseed! It offers you photo editing with just a few taps. It's very easy to use and you don't need to be a rocket scientist to figure out how to use its many features. It's not complex and confusing compared with other apps out there. Snapseed allows you to do both basic and professional-looking editing without much difficulty. You can also then directly share your edited photo on your social media apps.
You'll only need about 22 MB of space to keep the app on your phone. Compared with other photo editing apps, Snapseed won't take up too much space, which is another plus! It's available for both iOS and Android users.
Originally, it was developed by Nik Software as an app for iPad. Nik Software is a company known for its image-editing tools, presets, and plug-ins. It's been known to many professional photographers for many years as plug-ins. In 2012, Google acquired Nik Software along with Snapseed. Now, the Snapseed app is supported by Google, so you can be sure of its quality and reputation.
Is Snapseed Free?
Unlike other photo editing apps, Snapseed is totally free! You can edit thousands of photos without having to worry if it will get costly. No need to worry about monthly fees or limited access to premium features and tools.
How to Use Snapseed?
Using Snapseed is very easy. The learning process is quick because the user interface isn't complex. You may need to adjust to it for some time and discover some settings on your own, but it's a fast learning process.
Go to the Snapseed app and tap "Open." You will then be prompted to "Open From Device" so the app can access your smartphone's picture gallery and albums. You may also opt to just swipe across the row of photo thumbnails to choose from your recent photos. Tap on the photo that you would like to open.
Add a Preset Look
Once you have opened the image of your choice, select the pencil icon on the bottom-right of your screen. You can then add as many effects and edits to your photo. Keep adding effects and editing until you are already satisfied with the image. After this, you can then tap the "Edit" icon (a box with an arrow) found on top of the image. Then, tap "Save Look" to save the customized preset.
Create a unique name for your custom preset and tap "Save." You can now use your presents on any image you like without having to keep redoing what you like on the image. This process won't take you too long, perhaps just a minute! The only taxing thing is choosing which effects and edits to apply and deciding when to stop.
Having a saved "Look" allows you to use it as a preset for other images. This will be much easier for you to use next time without having to go through the same process of experimenting.
Tune Image
Tuning an image on Snapseed will manually adjust your photos. Unlike filters, the "Tune" feature won't necessarily change the color scheme or your photos. It will just enhance or brighten the colors, depending on what you like. To tune an image on Snapseed, tap the magic wand icon to adjust the tone of the image. There are options to adjust the image more precisely by swiping vertically on the image to see the menu. Once you have made your option, swipe horizontally to enhance or decrease the colors.
Here are the tuning options you can find on the menu of Snapseed:
Brightness – adjust the lightness or darkness of the image
Contrast – increase or decrease the contrast of the image
Saturation – make the image less or more vibrant
Ambiance – give an accent to the saturation; it adjusts the light balance of the image
Shadows – the shadows of your image can either be lightened or darkened
Highlights – adjust the highlights or your image
Warmth – add either a warm or cool tone to the image
Customize Image Properties
Perspective
On the Snapseed app, when you have opened an image, there will be a pencil icon on the lower right of your screen. Tap the pencil icon to see all the editing tools, then tap the "Perspective" tool to edit the perspective of the image. There are four modes in the perspective tool, namely: tilt, rotate, scale, and free. These will help straighten the image and make it more proportional.
For all the modes, all you need to do is use your fingers to adjust the image to your liking. You can do this by moving your fingers up, down, left, or right. Dragging the image for the rotate and free mode will make it more aesthetically pleasing. This feature is very helpful if you want to take photos of buildings or pictures that have "lines" on them.
Crop
Again, tap the pencil icon to see all the editing tools, then tap the "Crop" tool on the upper-right part of the screen. The Format (for iOS devices) or Aspect Ratio (for Android devices) button on the bottom of the image will show a menu. You can choose the free crop tool to crop the image as you please.
By dragging any of the corners, you can choose which parts of your image will be visible. The other crop tools have a fixed ratio. You can choose the fixed ratio cropping tools to crop your image according to the ratio of your choice. Once again, just drag any of the corners to choose what part or parts of the images will be visible.
Rotate
There are some cases when you have to take a photo upside-down. Or maybe you couldn't hold your phone properly so that the photo you took was taken upside-down. Whatever it is, you need to rotate that image so that it looks proper to be posted on your timeline, or shared with friends and family. Snapseed has a rotate feature that is very easy to use. On the Snapseed app, when you have opened the image, tap the pencil icon to see all the editing tools, then tap the "Rotate" button.
There will be two arrows on the bottom of your screen that are either going left or going right. Depending on which direction or angle you want your photo to rotate, select your preferred arrow. Once you are satisfied with the image, tap the check icon on the bottom right of the screen.
Healing & Portrait
The healing feature is very useful if you want to delete certain small parts in an image. All you need to do is pinch and zoom on the picture and swipe on the object that you want to "heal." What healing does is that it deletes the details that aren't necessary in the photo. You can use healing not just for portraits but also for places and objects.
The portrait feature is a beautifying tool. It's great for close-up portrait photos to give smoother skin and enhancements. It won't change your look completely but will make a bit of a difference in your photos or selfies.
Brush & Selective Tools
The brush tool on Snapseed is a great way to brighten or darken specific areas of your photos. To use the brush tool, tap the pencil icon and select "Brush." Tap "Effect" to select the type of brush that you want to use. It has four effects: Dodge & Burn, Exposure, Temperature, and Saturation. Below it, you will see two arrows: increase and decrease. This lets you choose the strength of your brush. Tapping on the screen with two fingers will let you see the size of the brush that you're using. Pinching in will make the brush size bigger while pinching out will make the brush size smaller.
The selective tool allows you to adjust colors in certain parts of your photos. Using this feature will help you to select which areas you want to color correct. To use the selective tool, tap the pencil icon and select "Selective." Like the brush tool, the selective tool has four effects: Brightness, Contrast, Saturation, and Structure.
The areas that you have "painted" over will be the part of the image that will be edited. Tap on the screen with two fingers to see the size of the brush that you're using. Pinching in will make the brush size bigger while pinching out will make the brush size smaller.
Snapseed Filters
Currently, Snapseed has 11 different filters available. These filters are ready to use. Once you open an image in the Snapseed app, you will see "Looks" on the lower-left of your screen. These filters can be used to give just a bit of effect on your photos. They are basic and aren't the most complex or special filters out there, but manually editing your photos will be more preferable since you can adjust the tiniest details.
Save and Export
Once you're already satisfied with your photo, then, of course, you must save or export it! On the bottom menu, tap "Export" to open the settings for saving your edited photo.
Save Settings
There are five different saving settings available. The first is the share setting that instantly shares your image to a social media account of your choice. You can use this setting to share your photo through text message or email to contact.
The second option will open the edited image on a different app. This option is great if you want to tweak the image in another photo editing app like Lightroom.
The third option is to save the edited image on your Smartphone's internal storage. However, saving the image will replace the original image. You cannot go back and undo any changes. We recommend that you save your edited image as a draft so you will always have the original copy for future use.
The fourth option will create a copy of the image with edits. This is a good choice if you ever want to go back and change anything later on.
The last option is to export your edited image to be saved to your smartphone's internal storage. We recommend saving it to JPG so that it will be easier for you to upload or share. All saved photos will be found in your phone's gallery in an album named "Snapseed."
Saving Snapseed Photos in High Quality
There have been many complaints about why Snapseed saves photos with decreased quality. You will need to change some of the photo-saving settings to get the best quality for your photos. But this will take up a bit more space, but if you think about it, it won't take up too much since it's only a 5% decrease. Once your photo has been loaded in the app, tap the three dots on the upper right corner of the screen.
A pop-up screen will appear, tap "Settings" and on the next window, tap "Format and Quality." You can either choose from JPG% or PNG to get the highest quality of photos. The best quality would be PNG and will not in any way compress the image. In JPG 100%, there will still be a bit of compression, but the highest quality available for a JPEG image.
JPEG images are more preferred to be uploaded or shared, however. There is little to no difference in image quality for both JPEG and PNG once it has been uploaded. It will all be up to you in the end.
Pros and Cons of Snapseed
What's Good About Snapseed?
The Snapseed app is free, with no charges whatsoever!
Snapseed is preferred by professionals and enthusiasts alike because of its many presets and tools.
Both amateur and professional photographers use the Snapseed app.
The Snapseed app is very user-friendly.
RAW files can be edited through the Snapseed app.
The Snapseed app is free from ads.
What's Bad About Snapseed?
There's a bit of a learning process in using the Snapseed app.
The Snapseed app is not recommended to be used by complete beginners in photo editing.
The Snapseed app's save options aren't intuitive.
Connecting your Snapseed app to your social media account can get a bit confusing.
Final Word
We've wrapped up the basic how-tos of the Snapseed app. You're sure to enjoy using the app and experiment with ways on how to beautify your photos. Become a pro in making your photos stand out from the rest and make the most use out of the app. It's free, easy to use, and won't take up too much space in your phone's memory. It's the all-in-one image editor for all photo enthusiasts.
Although all apps do have their shortcomings, given that Snapssed is free, we can say that it has more pros than cons. You'll get the most out of the app once you start adjusting to it and becoming more familiar with its many features. We hope this article helps you in creating even more beautiful photos with Snapseed and sharing them with your family and friends.
If you want to know more about editing media, you can check out our guide on how to edit photos.